For the real year, see 2016 (production).
The following events took place in 2016: [1][2][3][4][5][6][7][8][9][10][11][12][13][14][15][16][17][18]
The "days" (Day 1, Day 2, etc.) are not necessarily consecutive and may overlap. All of them are prior to September 29.
Unknown dates
Edit
These events may not be chronological.
Unknown night (Day 1)
Edit
Unknown date (Day 2)
Edit
The next day (Day 3)
Edit
Unknown dates (after Day 3)
Edit
Unknown weekday (Day 4)
Edit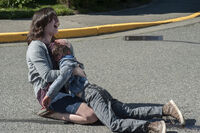 Unknown date (before Day 5)
Edit
Johnny Horne is accidentally let out of his room by Mary, and runs through his house before smashing into a wall.[9]
Unknown date (Day 5)
Edit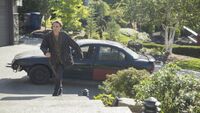 Unknown dates (Day 5 or later)
Edit
September
Edit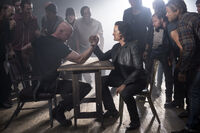 Jerry Horne interrupts a meeting between Ben and Beverly Paige to report on his marijuana confections.[1]
Jerry calls Ben in a panic, saying that his car is missing and he doesn't know where he is.[7]
Jerry has an episode in the woods when his right foot tells him that it is not his foot.[9]
Jerry struggles to find cellular reception, and screams, "You can't fool me! I've been here before!"[10]
Jerry emerges from the woods into a clearing.[12]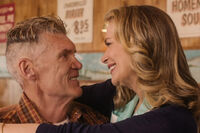 October – December
Edit
References
Edit
External links
Edit